Looking to add a member to your fur-ever family? We have news for you. Family Animal Hospital has partnered with Starlight Outreach and Rescue to help you meet your next best friends.
If you're interested in adopting one of the pets displayed in our lobby, fill out the form at the link below and wait for them to reach out to you! Rescue a pet, adopt today!
Available Adoptions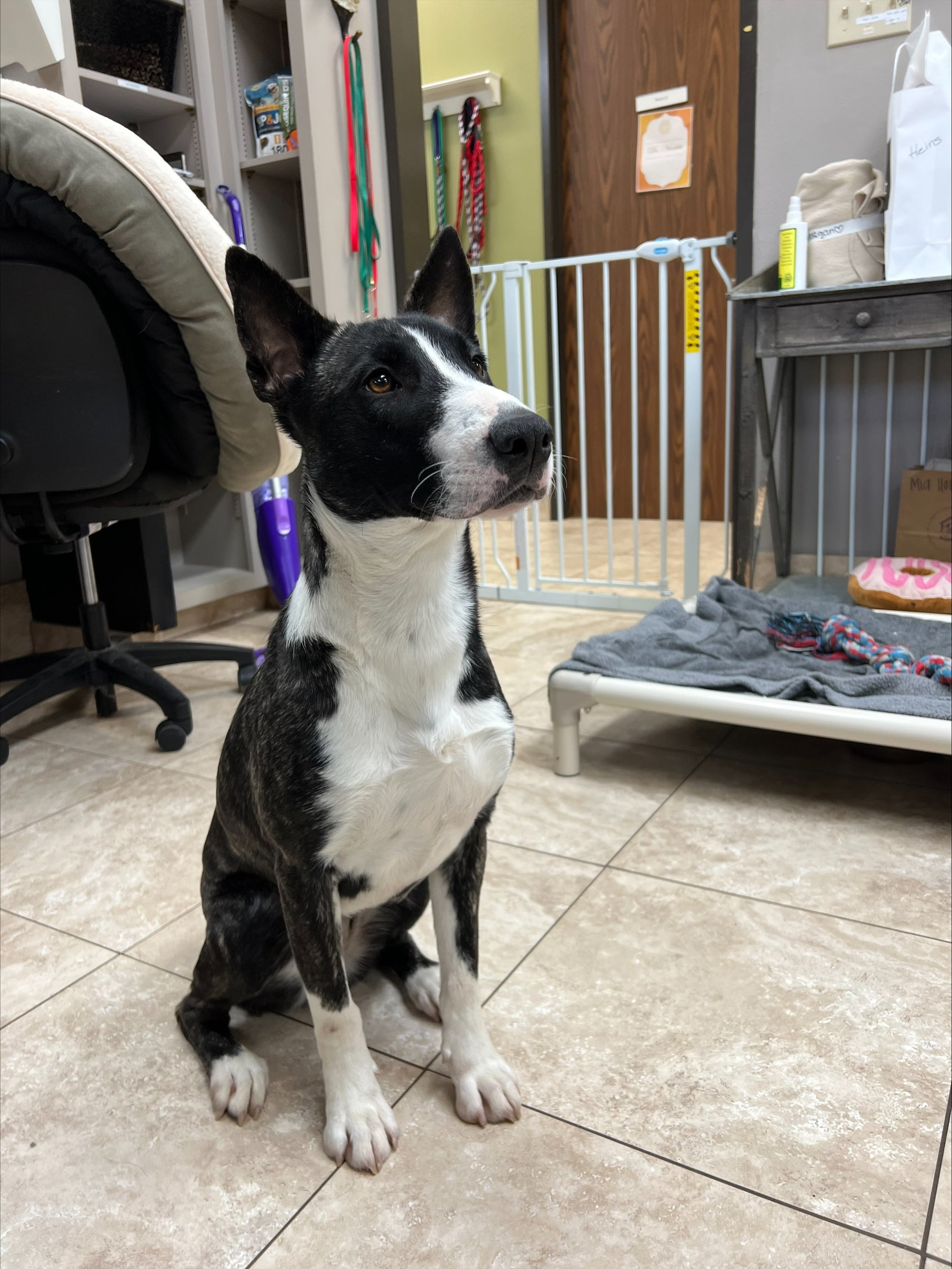 Bonnie

Bonnie would do best in an active home with no other pets. She is a sweet 2-year-old bull terrier mix. Bonnie loves playing and getting exercise whenever she can. She has had professional training and is ready to find her forever family.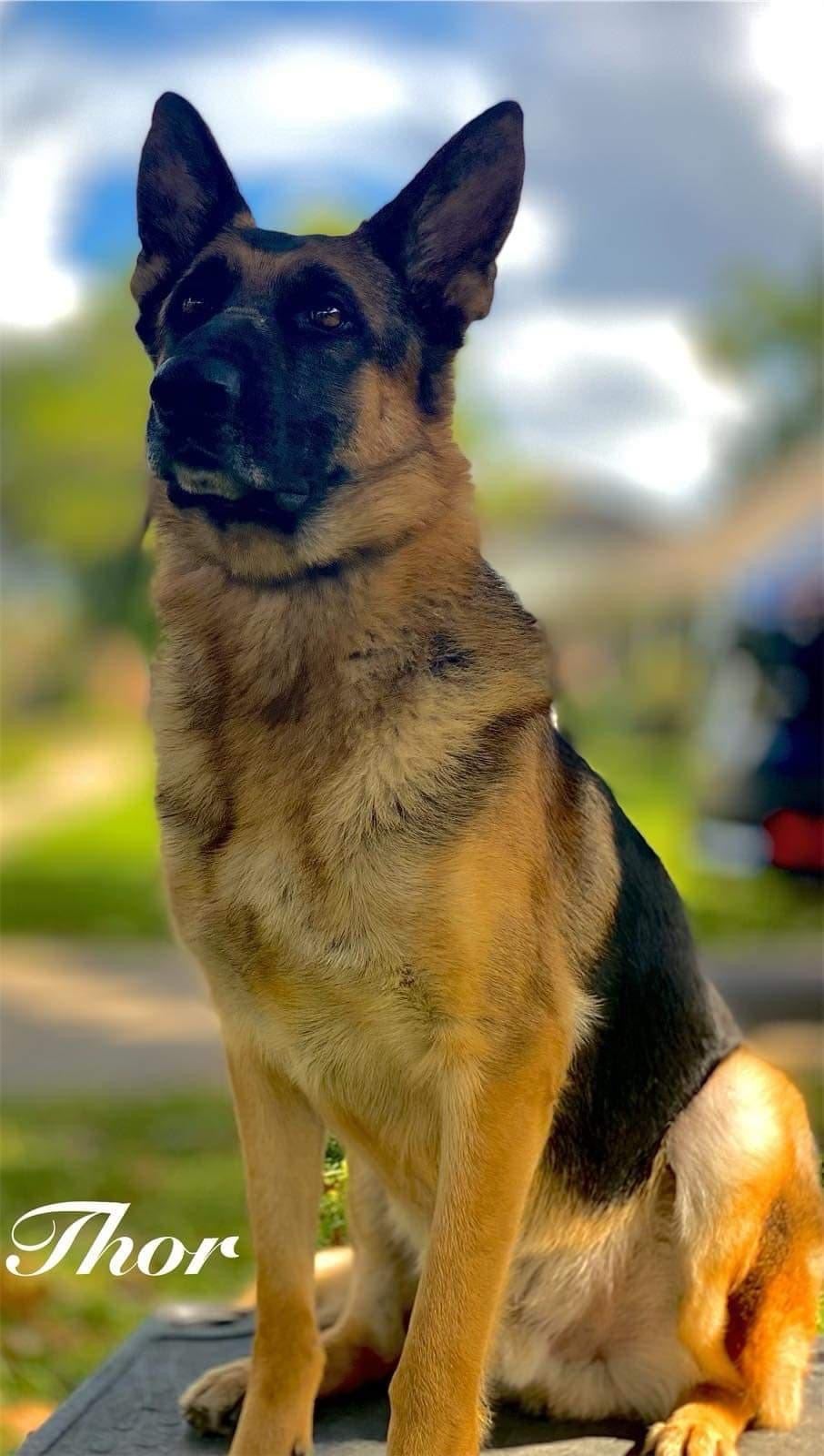 Thor

Thor would do best in a home with other large dogs or no other pets and older children. He's a big boy and knocks over little ones and small dogs. He loves to fetch and show off his obedience skills in public. He has been professionally trained and is a very good boy. Thor is a 4-year-old German Shepherd. He is heartworm-positive, and Starlight Outreach and Rescue is paying for his treatment.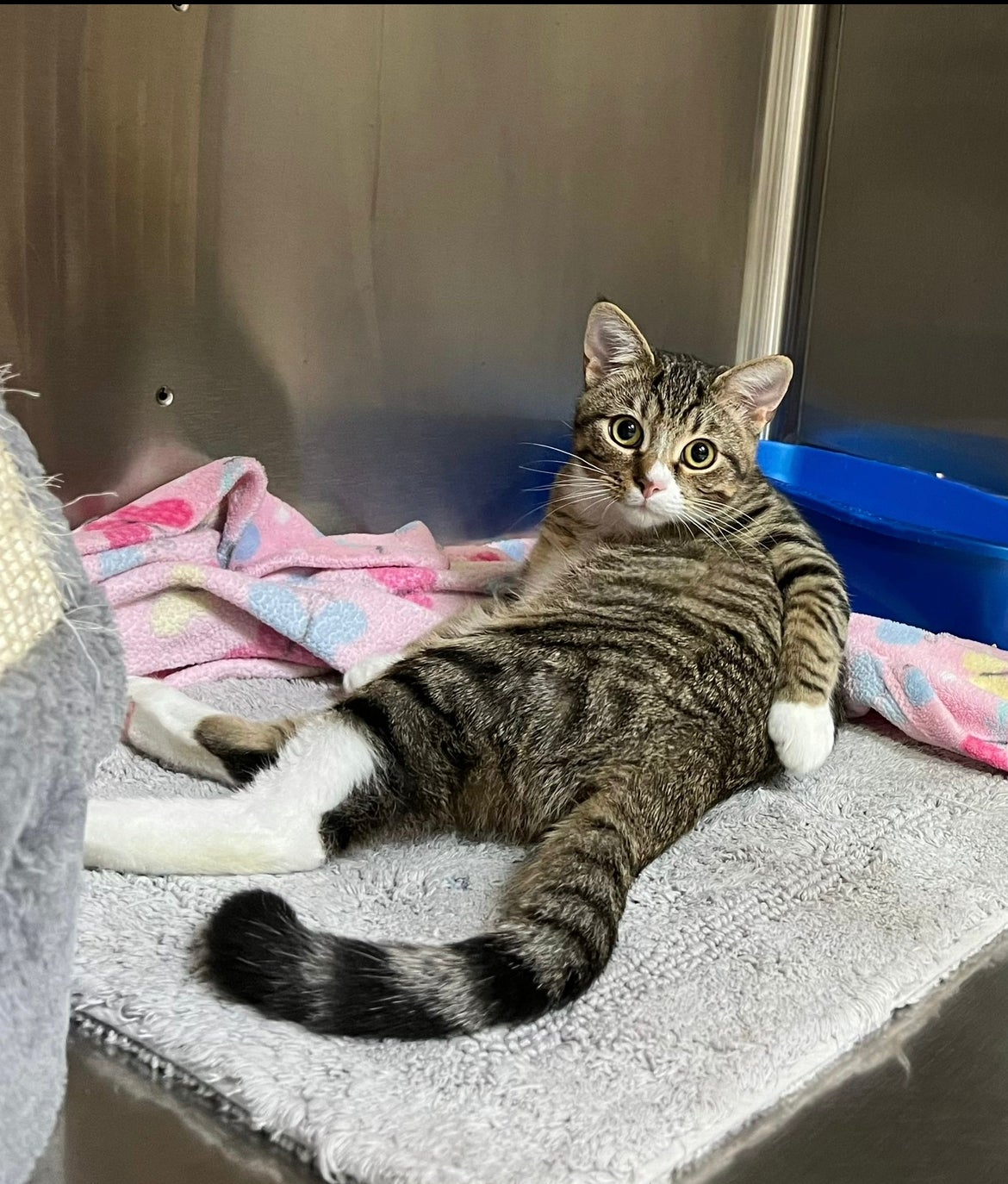 Samson

Spunky, snuggly Samson is ready for his forever home, and he's looking for someone special with a big heart! He's a total lovebug (and a bit of a goofball) who is looking forward to sprawling out across your lap while you binge-watch your favorite show. Samson is positive for FeLV (Feline Leukemia Virus). FeLV is not a type of cancer; it's a virus that causes a weaker immune system and often a shorter lifespan. FeLV is species-specific and only contagious to other cats; it is not contagious to humans, dogs, or other non-cat animals. Samson's adoption fee has been waived, and we will cover treatment through Family Animal Hospital of Friendswood for illnesses related to his FeLV+ status for his lifetime. Samson gets along well with cats, dogs, and kids. FeLV cats can live for several years beyond when they are first diagnosed – or even longer – so we'd love for him to spend that time with his own family.