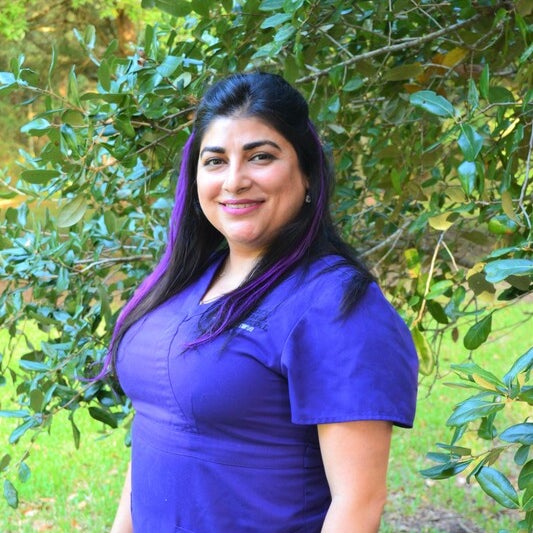 Dr. Aresue Shokrollahi-McClain
DVM
Joined: November 2015
Dr. Zoo graduated from Texas A&M College of Veterinary Medicine in 2006. She has a wide variety of experience in emergency medicine, exotics, small animal, and large animal medicine. She has owned Family Animal Hospital of Friendswood since November 2015 and strives to create a balance of the best medicine, compassion, education, and exceptional client communication. Her pets include two German Shepherds and a menagerie of other rescue dogs. She enjoys helping with animal rescues, traveling, and gardening in her free time.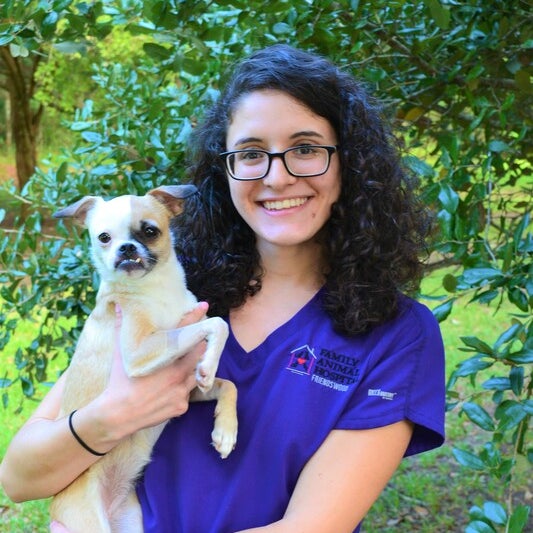 Dr. Vanessa Romano
DVM
Joined: June 2019
Dr. Romano graduated from Trinity University in 2015 with a Biochemistry and Molecular Biology degree. In May 2019, she graduated from Louisiana State University Vet School. She gained experience during her externship working in small animal and exotic medicine as well as shelter medicine. Her professional interests include preventative medicine and soft tissue surgeries. In her free time, she loves traveling, knitting, painting, baking, and crafting in any way.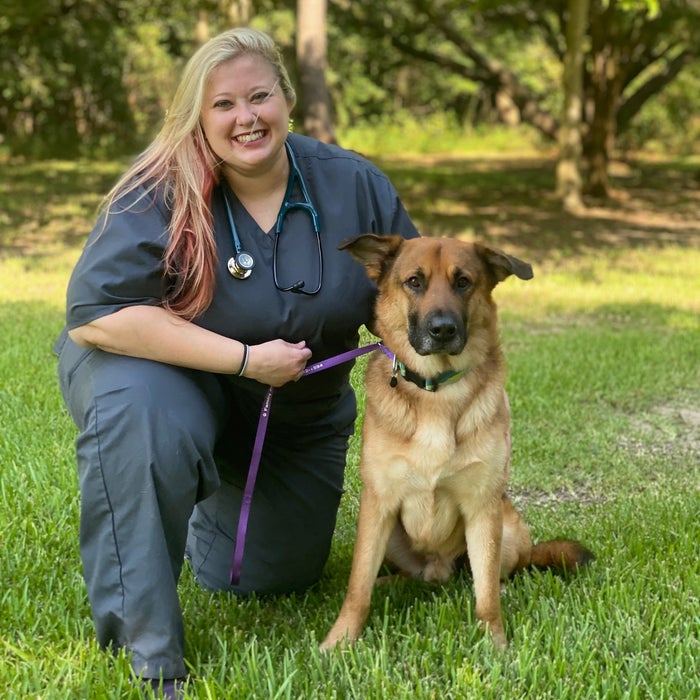 Dr. Annelise Nicoletti
DVM
Joined: August 2021
Dr. Nicoletti grew up in Katy, TX, and knew she wanted to be a veterinarian at an early age. She graduated from Stephen F. Austin State University in 2014 with a degree in animal science and a minor in chemistry. She then attended Kansas State University, where she gained a love for exotic medicine. She also fostered more dogs and cats than she could count. She graduated in May of 2018 and returned to Texas to practice. Her professional interests include: exotic pet medicine, shelter medicine, behavioral medicine, and dermatology. When not at the clinic, she enjoys traveling, camping, baking, and scuba diving or just relaxing. She has her own little menagerie of animals, which include: dogs, cats, a snake, a goat, and some chickens.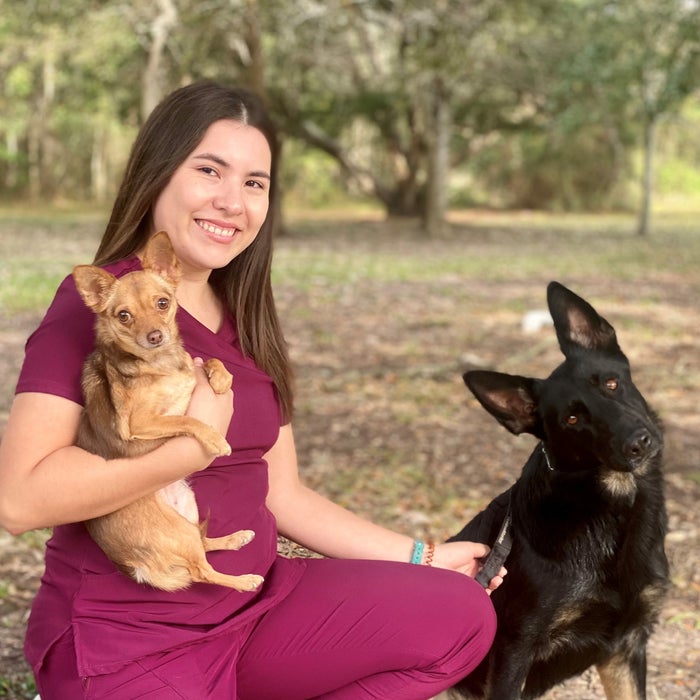 Cynthia, Lead Technician, CVA Level III
Veterinary Nurse
Joined: July 2019
Cynthia has been in the veterinary field since 2018. She joined the FAH family in July 2019 as a receptionist. Her favorite part about working is gaining knowledge about animal care to further her experience in the field. She enjoys the company of her two dogs, Miloh and Phoebe, and of her free time, she likes reading and going to the beach.
Michel, Lead Technician
Veterinary Nurse
Joined: July 2021
Michel started in the veterinary industry in 2021. She enjoys working with the different species that we see here at FAH and getting to learn more about proper care. In her free time, she enjoys crafting with her cricuit machines.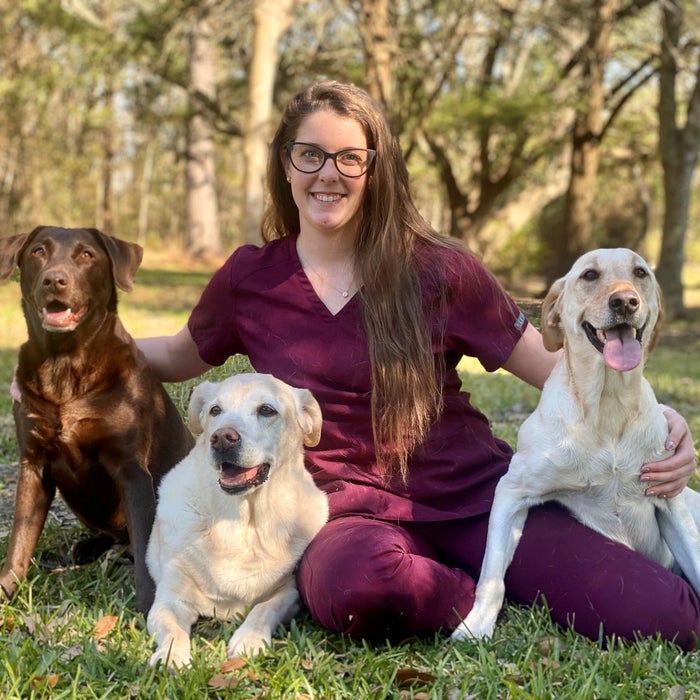 Sarah, CVA Level III
Inventory Manager, Veterinary Nurse
Joined: June 2016
Sarah joined the veterinary field in 2012. She has been with FAH since June 2016. She enjoys creating clinic-client bonds and tending to the animal's needs. She is currently pursuing a degree in Environmental Management and plans to go into the oil and gas industry and conservation work. She enjoys cooking, hunting, fishing, and being outdoors in her spare time.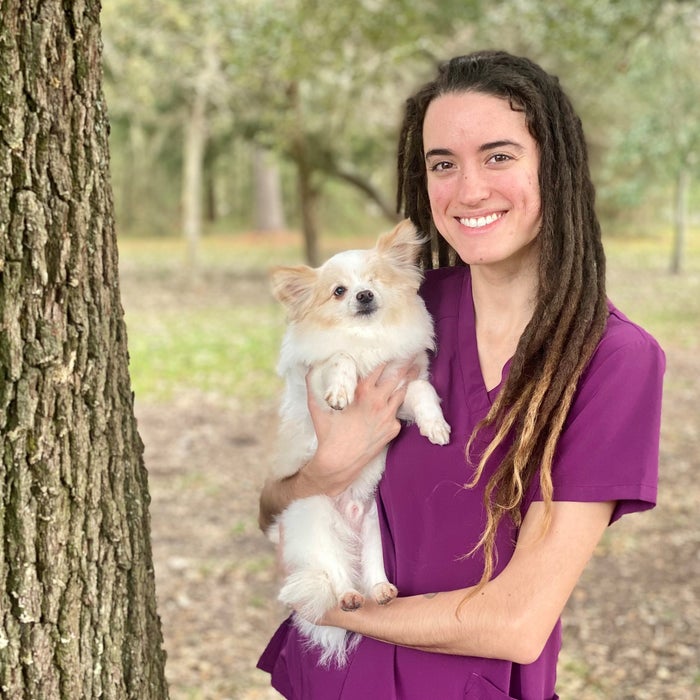 Kayla, CVA Level III
Veterinary Nurse
Joined: August 2018
Kayla has been in the veterinary medicine field for three years, working at Family Animal Hospital. She loves caring for all the animals that come in and meeting the client's needs for every appointment. She enjoys being a technician and working on self-improvement every day. In her free time, she enjoys going to concerts, doing art, playing music, and taking pictures.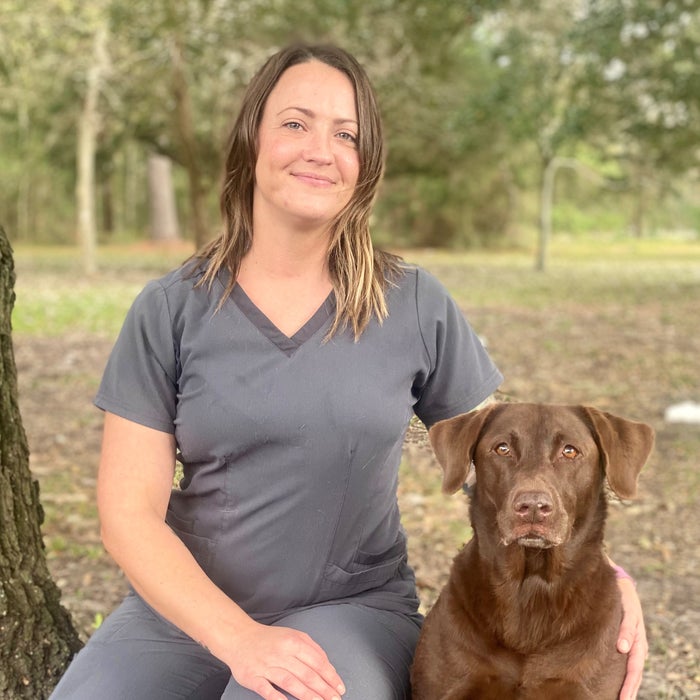 Kim
Veterinary Nurse
Joined: November 2021
Kim started working in the veterinary field in 2016. She joined our FAH family in November 2021. She enjoys playing a role in strengthening the human-animal bond and gaining more knowledge, especially with exotic animals. She loves reading, gardening, and traveling with family in her free time. She has three dogs, three cats, two guinea pigs, and two kids.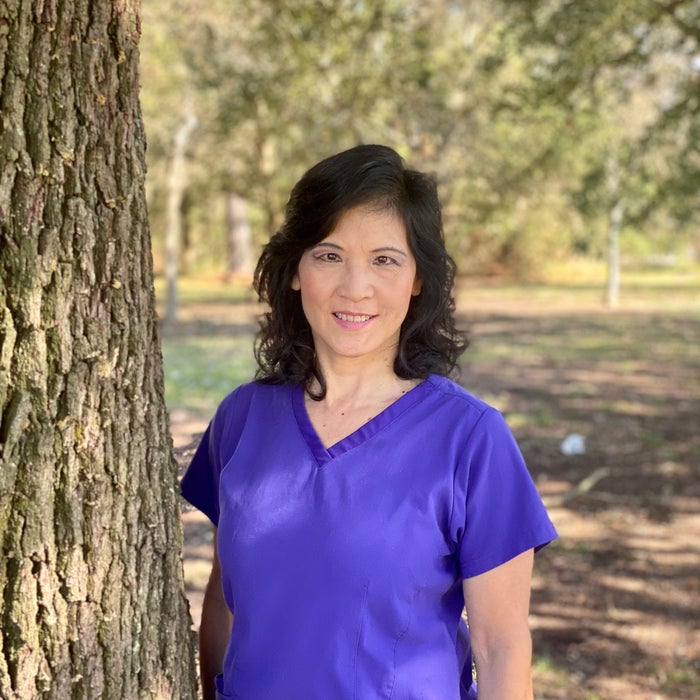 Marcelle
Veterinary Technician
Joined: November 2021
Marcelle has been in the veterinary field for over 20 years. She finds great enjoyment in working at FAH for progressive medicine and the opportunity to work with exotics. She values ongoing learning and education. When she is not at work, she enjoys spending time with her children, reading, playing sports, and volunteering. Her dream is to establish a cat sanctuary to help address the feral cat population.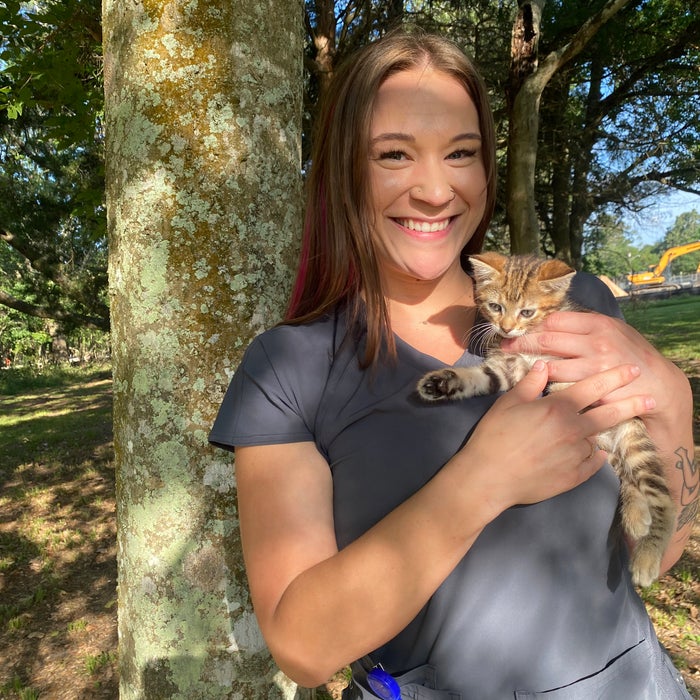 Cat
Veterinary Technician
Joined: April 2022
Cat has been in the field since 2017 but has been a lifelong animal lover. Her family started adopting greyhounds when she was a child, and she fell in love with the idea of helping animals. It's what inspired her to enter the field and eventually led to her joining our team in 2022. In 2018 she graduated from the Veterinary Technicians Institute with an associate in applied veterinary science and is pursuing her LVT. She has a 7-year-old Great Dane mix named Archer and a rescue kitten named Loba. She enjoys weightlifting, PC gaming, and cooking in her spare time.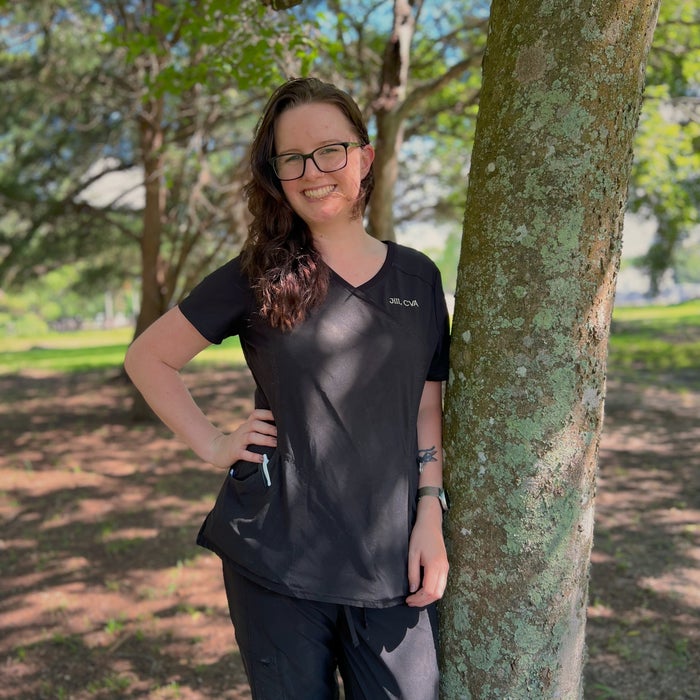 Jill
Veterinary Technician
Joined: July 2022
Jill has been in the veterinary field since 2012 and has been a technician for the last five years. Jill joined our team in July 2022, and she is a CVA level 3 and an avid animal lover. If you ask her why she chose to work with animals, she'll simply tell you, 'that's what I was born to do.' She has three cats and a dog at home, all of whom she loves equally. In her free time enjoys playing Pokémon, creating art, and having family game nights.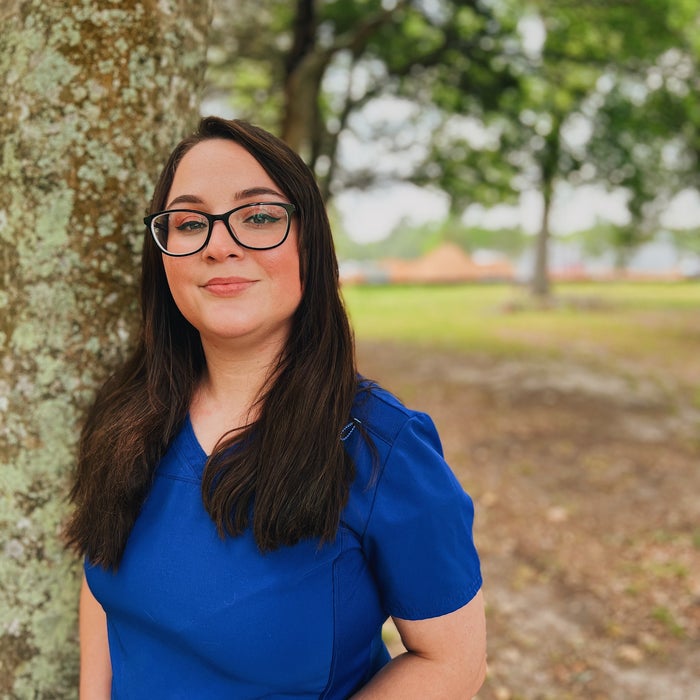 Kelly
CSR Lead
Joined: June 2022
Kelly comes to Family Animal Hospital with ten years of human medical experience but transitioned to veterinary medicine three years ago. She has always held a love for animals that drove her to the vet side.
She has two cats, Nibbler and Bird. Both are rescues and her son's best friends. She loves creating art, collecting vintage records, and reading in her free time.