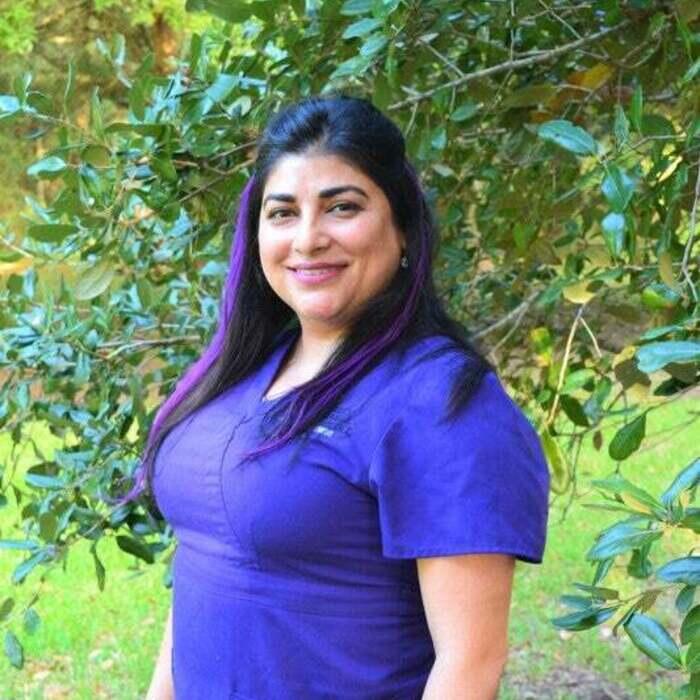 DR. ARESUE SHOKROLLAHI-MCCLAIN
DVM
Dr. Zoo graduated from Texas A&M College of Veterinary Medicine in 2006. She has a wide variety of experience in emergency medicine, exotic, small animal, and large animal medicine. She has owned Family Animal Hospital of Friendswood since November of 2015 and strives to create a balance of the best medicine, compassion, education, and exceptional client communication. Her pets include: two German Shepherds and a menagerie of other rescue dogs. In her free time, she enjoys helping with animal rescues, as well as traveling and gardening.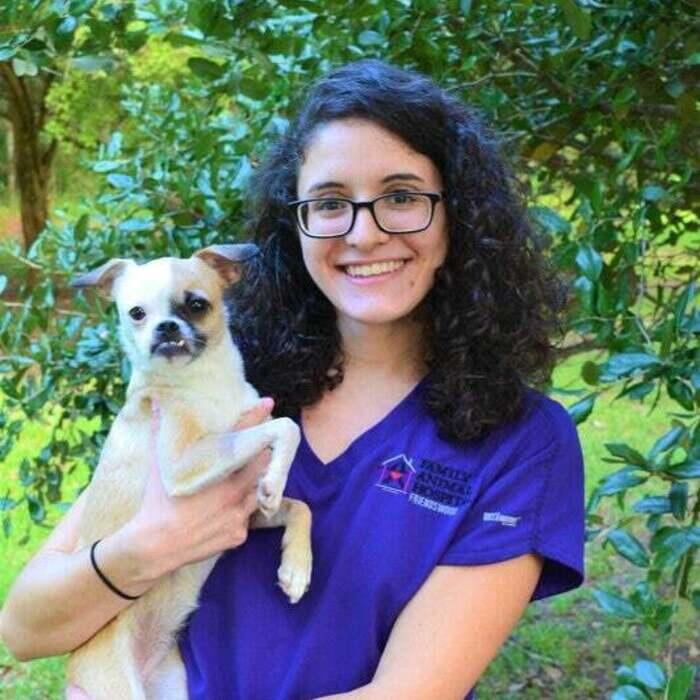 DR. VANESSA ROMANO
DVM
Dr. Romano has been working with us since June 2019. She graduated from Trinity University in 2015 with a degree in Biochemistry and Molecular Biology. In May 2019 she graduated from Louisiana State University Vet School. She gained experience during her externship working in small animal and exotic medicine as well as shelter medicine. Her professional interests include: preventative medicine and soft tissue surgeries. In her free time, she loves traveling, knitting, painting, baking, and crafting in any way.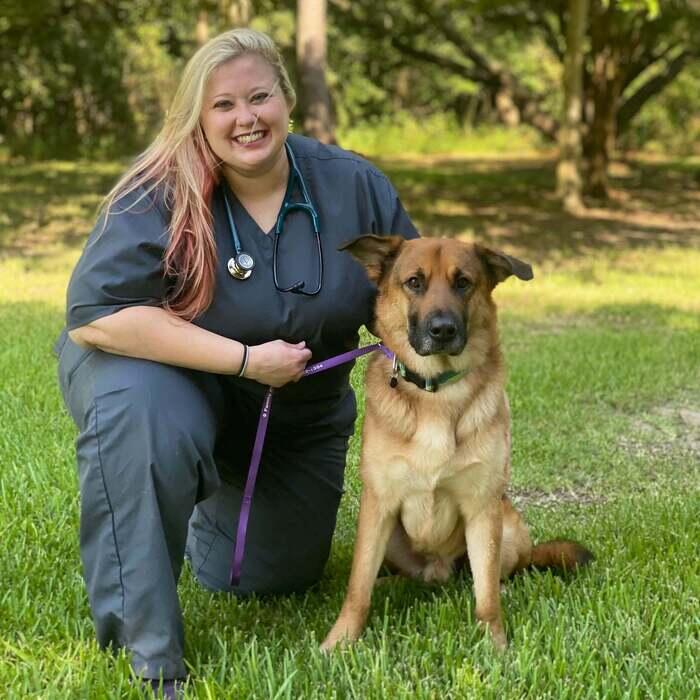 Dr. Annelise Nicoletti
DVM
Dr. Nicoletti grew up in Katy, TX and knew she wanted to be a veterinarian at an early age. She graduated from Stephen F. Austin State University in 2014 with a degree in animal science and a minor in chemistry. She then attended Kansas State University where she gained a love for exotic medicine. She also fostered more dogs and cats than she could count. She graduated in May of 2018 and returned to Texas to practice. Her professional interests include: exotic pet medicine, shelter medicine, behavioral medicine, and dermatology. When not at the clinic, she enjoys traveling, camping, baking, and scuba diving or just relaxing. She has her own little menagerie of animals which include: dogs, cats, a snake, a goat and some chickens.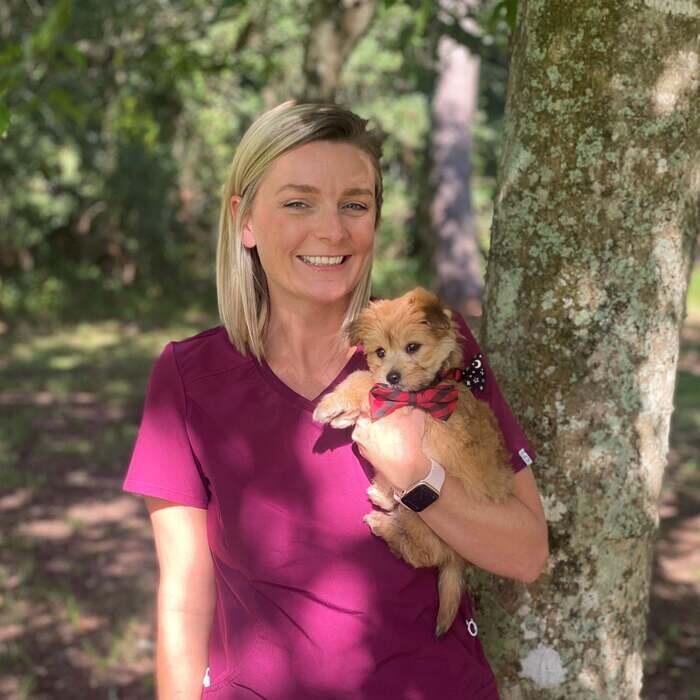 Kim, CVA level I

Lead Technician
Kim has been in the veterinary field since 2002. She enjoys being a helping hand in the healing of pets, participating in their recovery and reuniting them with their owners. She has worked with Dr. Zoo in an emergency setting and now has the pleasure of being a part of Family Animal Hospital. Dr. Zoo has a one-of-a-kind bedside manner which extends to her patients and their humans. She appreciates Dr. Zoo's willingness to help any type of companion animal when they're in need. Outside of work Kim loves attending her son's many sporting events. She also loves reading, travelling, and participating in church ministry. You can also catch her watching college football on the weekends.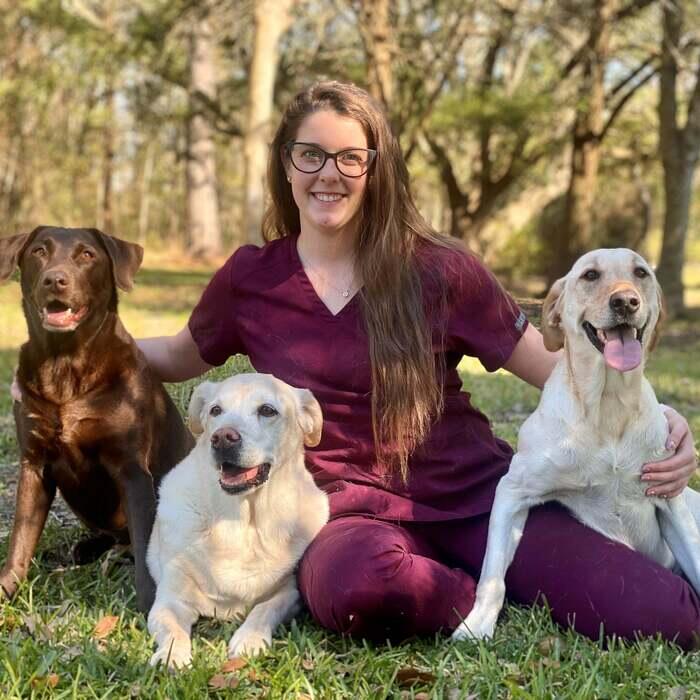 Sarah, CVA Level III
Inventory Assistant, Veterinary Nurse
Sarah joined the veterinary field in 2012. She has been with FAH since June 2016. She enjoys bonding and tending to animal's needs and building the clinic-client bond. She is currently pursuing a degree in Environmental Management, and plans to go into oil and gas industry and conservation work. In her spare time, she enjoys cooking, hunting, fishing, and being outdoors.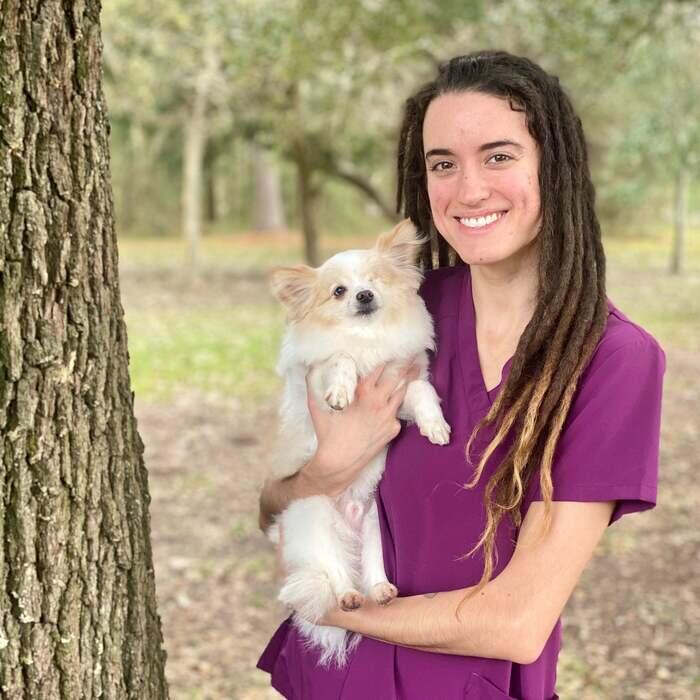 Kayla, CVA Level II
Veterinary Nurse
I have been in the vet med field for 3 years now working with Family Animal Hospital. I love taking care of all the animals that come in as well as meeting the clients' needs for every appointment. I enjoy being a technician and working on bettering myself everyday. When I'm not at work I enjoy going to concerts, doing art, playing music, and taking pictures.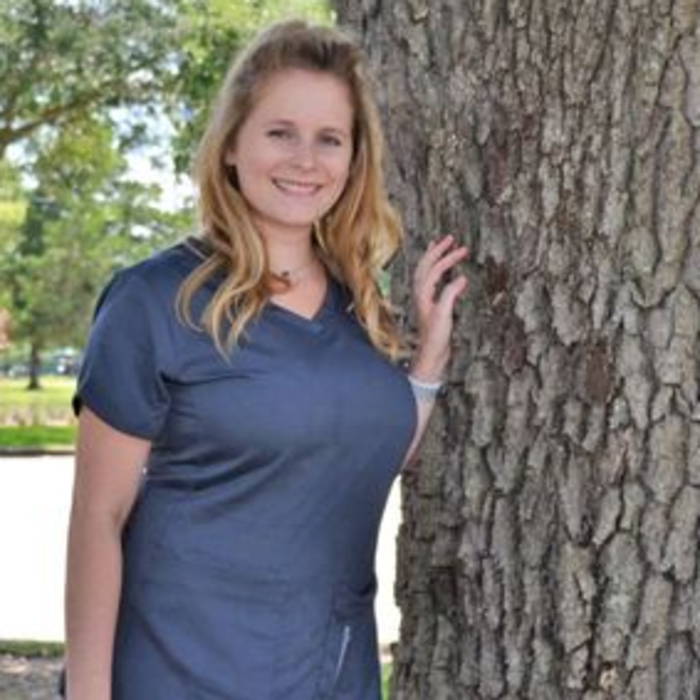 Kelsey, Veterinary Nurse
Lead Technician
Kelsey has been in the field since 2015. She graduated from the Vet Tech Institute of Houston in 2016 and is in the process of taking her boards. She enjoys watching all of our patients grow and building relationships with our clients. She has 2 dogs and 2 goats at home. When she is not working she enjoys sleeping and going out dancing.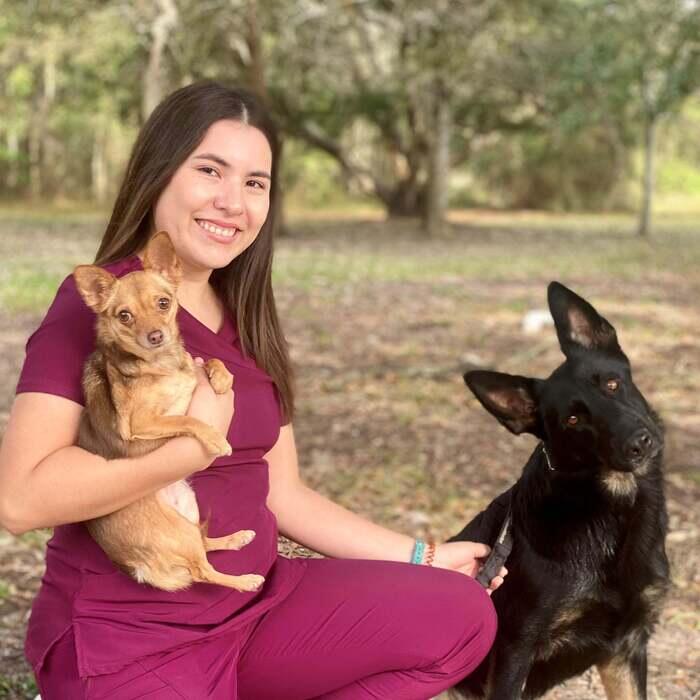 Cynthia, CVA Level II
Veterinary Nurse
Cynthia has been in the veterinary field since 2018. She joined the FAH family in July 2019 as a receptionist. Her favorite part about working is gaining knowledge about animal care to further her experience in the field. She enjoys the company of her two dogs, Miloh and Phoebe, and of her free time she likes reading and going to the beach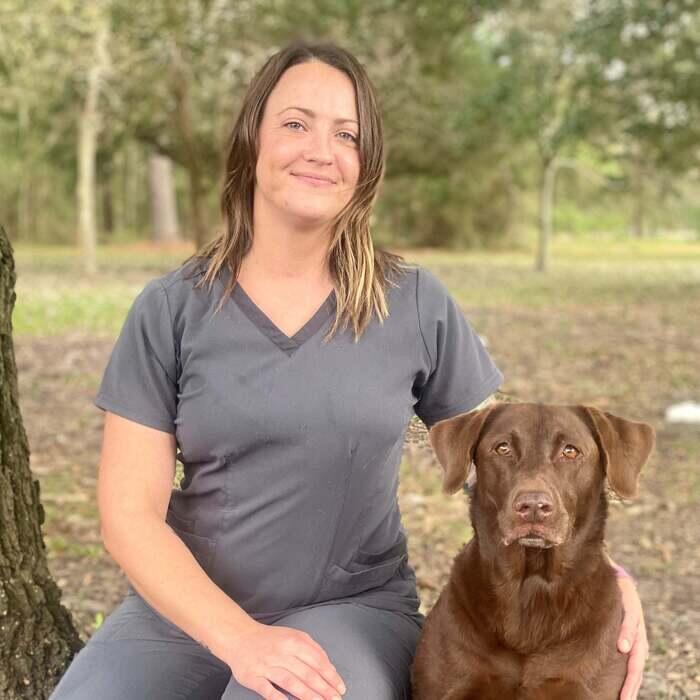 Kim P.
Veterinary Nurse
Kim P. started working in the veterinary field in 2016. She joined our FAH family in November 2021. She enjoys playing a role in strengthening the human-animal bond, gaining more knowledge, especially with exotic animals. In her free time, she loves reading, gardening, and traveling with family. She has 3 dogs, 3 cats, 2 guinea pigs, and 2 human children.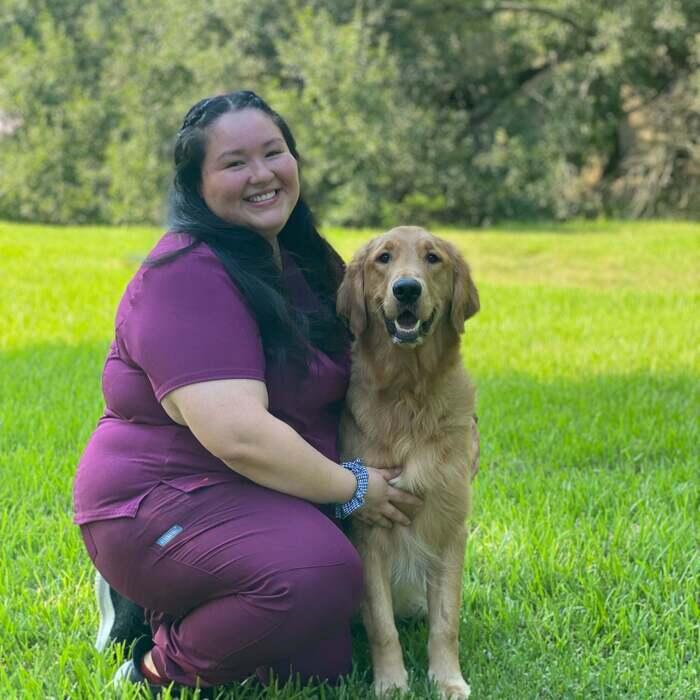 Michel
Veterinary Nurse
Michel started in the veterinary industry in 2021. She enjoys working with the different species that we see here at FAH and getting to learn more about proper care. In her free time, she enjoys crafting with her circuit machines.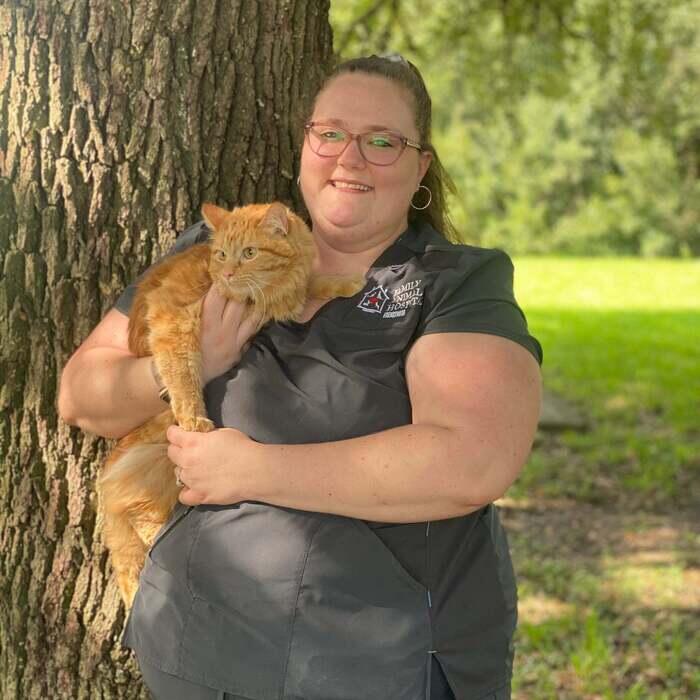 Jeanette, CVA level I
Veterinary Nurse
Jeanette first started her veterinary field career in 2007 and has always enjoyed helping animals. She has worked with Dr. Zoo at other facilities which is what brought her to work at FAH. She has a special fondness for cats and strives to give them as much of a stress-free visit as possible. When she is not working with your companion animal she is cooking, crafting, hanging out with her Great Pyrenees, or at the gun range.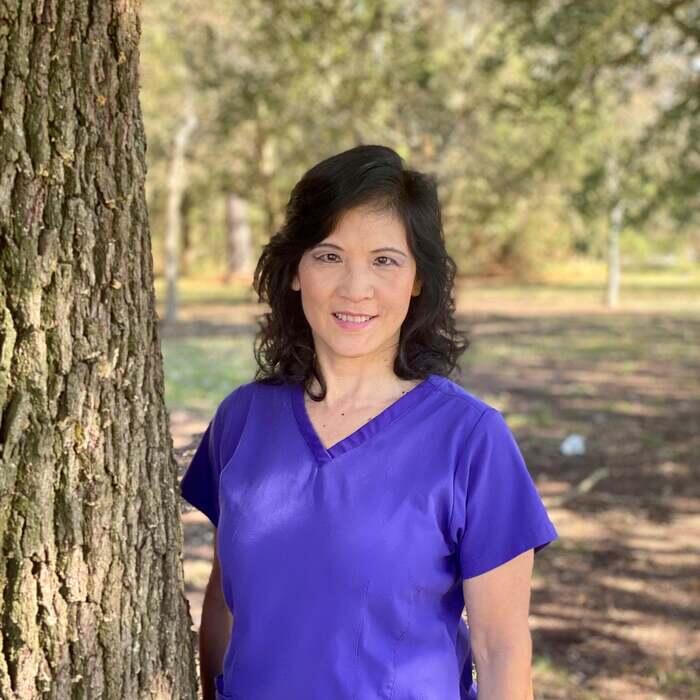 Marcelle
Veterinary Technician
I have been in the veterinary field for over 20 years. I really enjoy working at FAH for the progressive medicine and getting to work with exotics. I enjoy learning and being educated everyday. When I am not at work I enjoy spending time with my children, reading, playing sports and volunteering. My dream is to have a cat sanctuary to help with the feral cat population.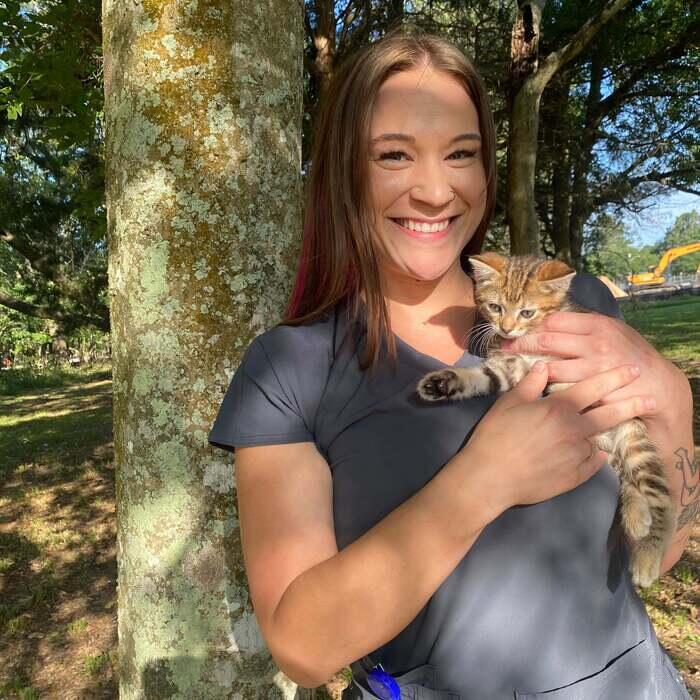 Cat
Veterinary Technician
Cat has been in the field since 2017 but has been a lifelong animal lover. Her family started adopting greyhounds when she was a child and she fell in love with the idea of helping animals. It's what inspired her to enter the field and eventually lead to her joining our team in 2022. In 2018 she graduated from the Veterinary Technicians Institute with an associate in applied veterinary science and is now currently working on getting her LVT exam. She has a 7-year-old Great Dane mix named Archer and a rescue kitten named Loba. In her free time enjoys weightlifting, PC gaming, and cooking in her spare time.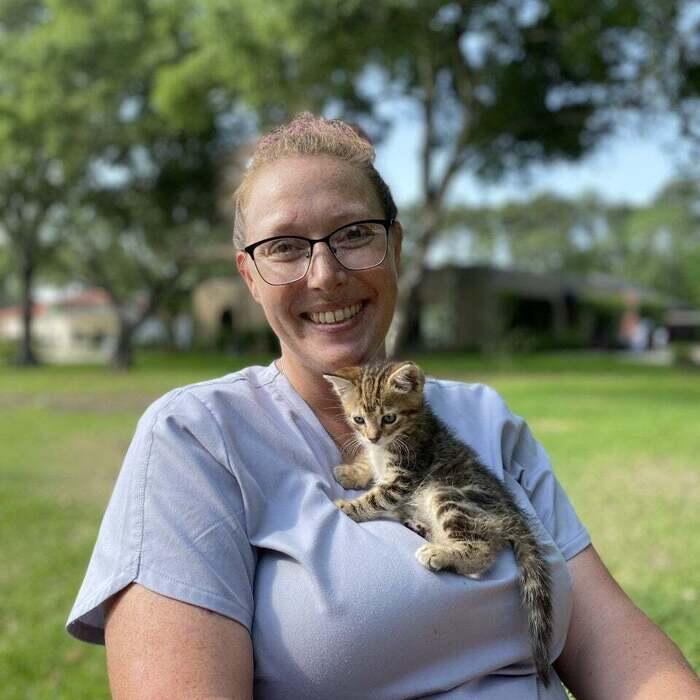 Cori
Veterinary Technician
Cori is brand new to the field but that hasn't stopped her from wowing us. She's been with FAH since 2022 and is currently working towards her CVA. She says that she loves animals and thoroughly enjoys working with them. She's a wonderful addition to our team and we love having her here. Cori herself has 3 horses, 5 ducks, 2 turkeys and 45 chickens. When she isn't helping at the practice, she enjoys barrel racing, fishing, and attending family BBQs.
Taylor
Veterinary Technician
Taylor has been working in the field since March of 2021 and joined the FAH family in 2022. He's a CVA level 1 and says that it was the compassion, loyalty, and love that animal give us every day that made him want to work in the field. He has two dogs, his sweet Gigi and Digger. Both join him for frequent trips to fish camp. In his free time Taylor enjoys playing video games, watching anime, and baking.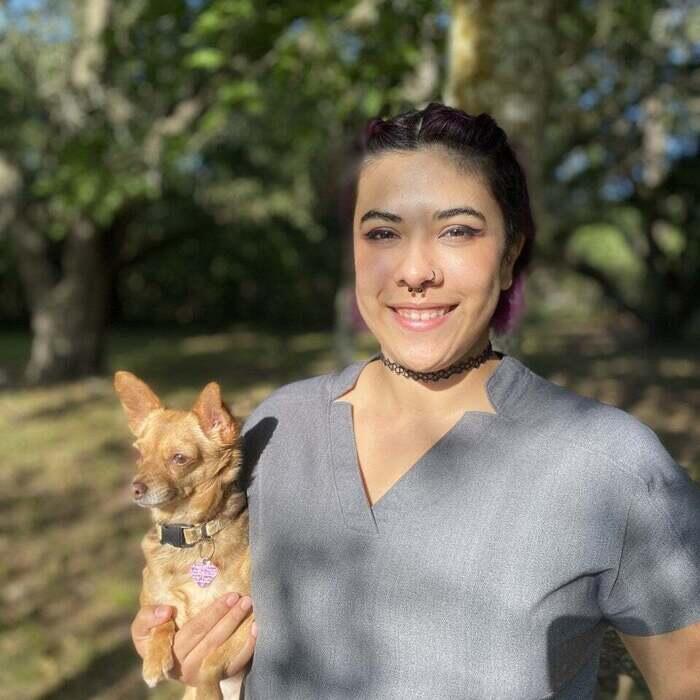 Dani
Veterinary Technician
Dani has been in the field 3 years and has been on our team since 2022. She is a kennel technician whose childhood dream was to work with animals. She has a 5-year-old Pittie mix that is a huge attention hog and a Tabby cat named Richard "Dickie" Parker who thinks he's a dog. In her spare time Dani likes to paint, play video games, and practice Brazilian Jui-Jitsu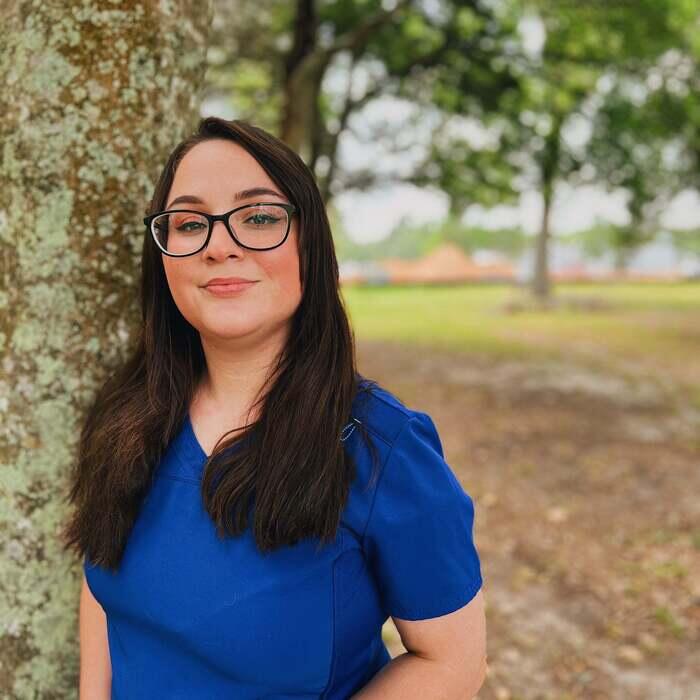 Kelly
Receptionist
Kelly has been working in the medical field for over 10 years now, but only in the last 3 years did she begin working in animal healthcare. She joined our team in June of 2022. Previously she worked the human medical field, but she has always had a love for animals that drove her to switch to working in animal clinics. She has two cats, Nibbler and Bird. Both are rescues and her son's best friends. Outside of work, Kelly loves to create art, collect vintage records, and read.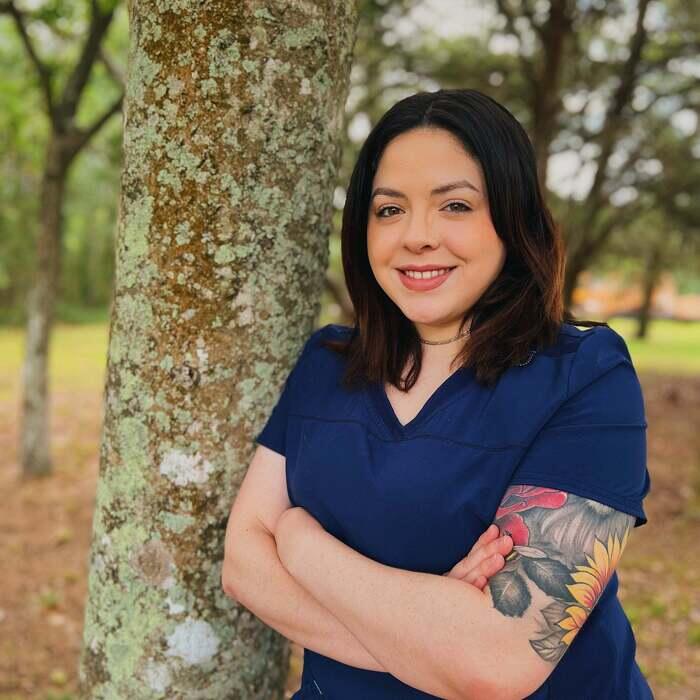 Bianca
Receptionist
Bianca has been working in animal hospitals since high school. She brings to Family Animal Hospital, 7 years of veterinary experience! She joined our team in June of 2022 and has always loved animals. When she was a child, she was fascinated with all types of animals and knew from an early age that she wanted to work with them. She has two dogs of her own, a miniature schnauzer named Sydney, and Little boy, her chihuahua mix. In her spare time, she enjoys creating art, collecting crystals, and grooming cats and dogs.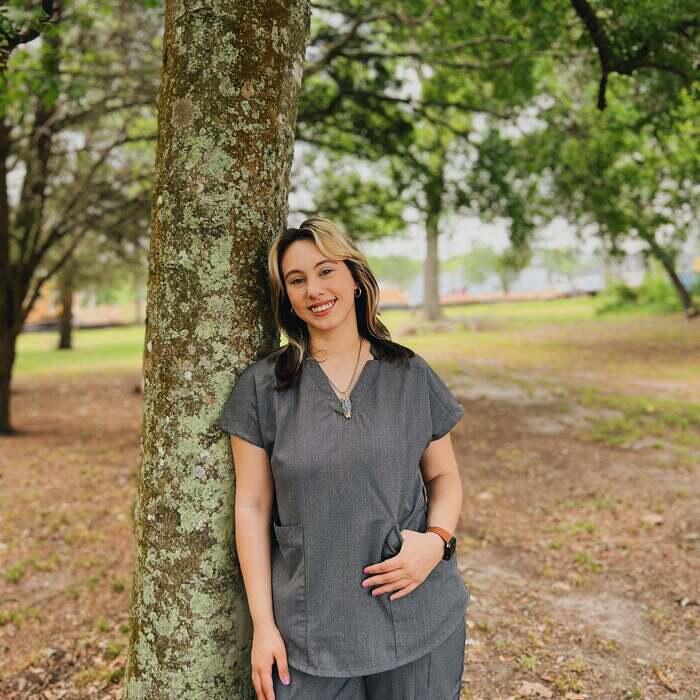 Layne
CSR/Marketing Specialist
Layne is brand new to the field but has always had a strong love for animals. She grew up owning tons of animals and loves being able to help so many pets live long happy lives. She joined our team in 2022 and is attending UHCL for her Master's in Business Marketing. In her free time, Layne enjoys reading, going to the beach, and hiking.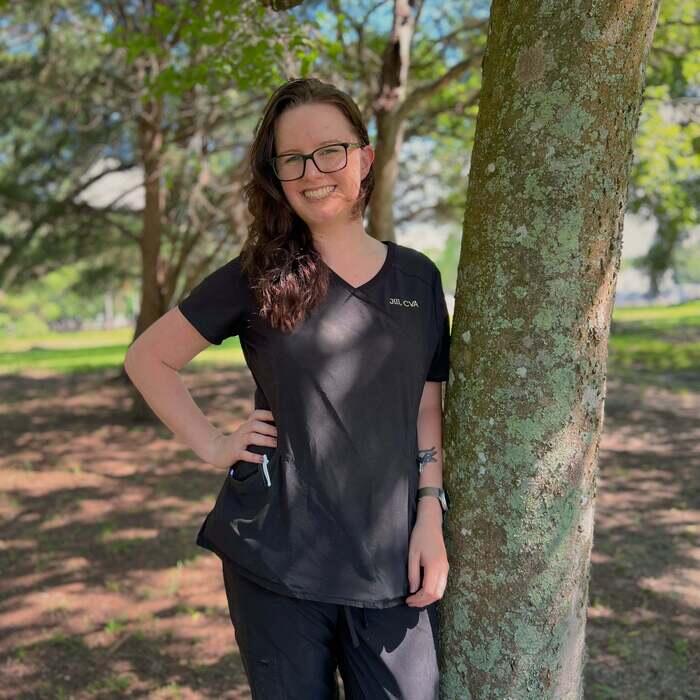 Jill
Veterinary Technician
Jill has been in the veterinary field since 2012 and has been a technician for the last 5 years. Jill joined our team in July of 2022, and she is a CVA level 2 and an avid animal lover. If you ask her why she chose to work with animals, she'll simply tell you 'that's what I was born to do'. She has 3 cats and a dog at home, all of whom she loves equally. In her free time enjoys playing Pokémon, creating art, and having family game nights.