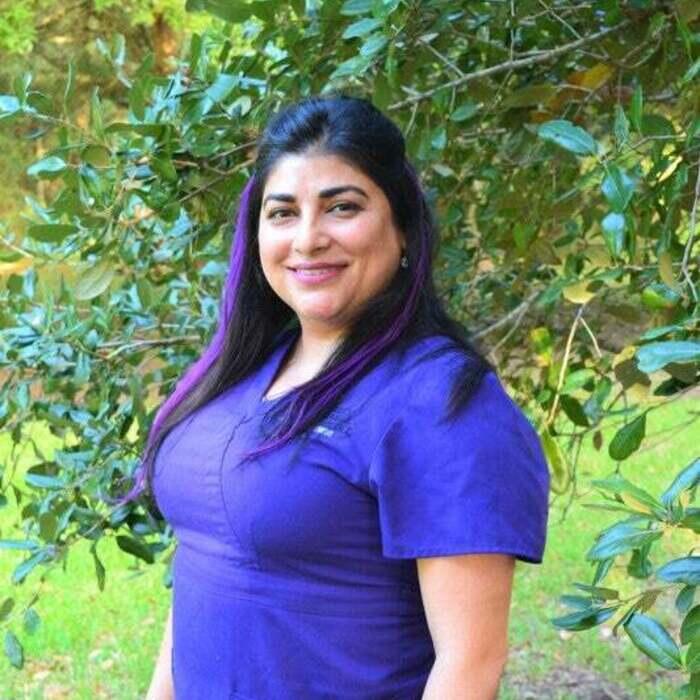 DR. ARESUE SHOKROLLAHI-MCCLAIN
DVM
Dr. Zoo has been working as a veterinarian since 2006. She has worked at two local emergency clinics for 3 years. She has experience with small, large, and exotic animal medicine and hopes to combine all of that knowledge now in her very own practice. She is a board member for Southern Comforts Animal Rescue as well as her personal rescue, Zoo's Rescue. Besides loving animals, she loves to travel and experience other cultures and foods. she also enjoys charity and volunteer work. She has been on mission trips to Honduras for spay and vaccinations clinics. When she has a moment to herself she enjoys hiking, biking, cooking, and camping.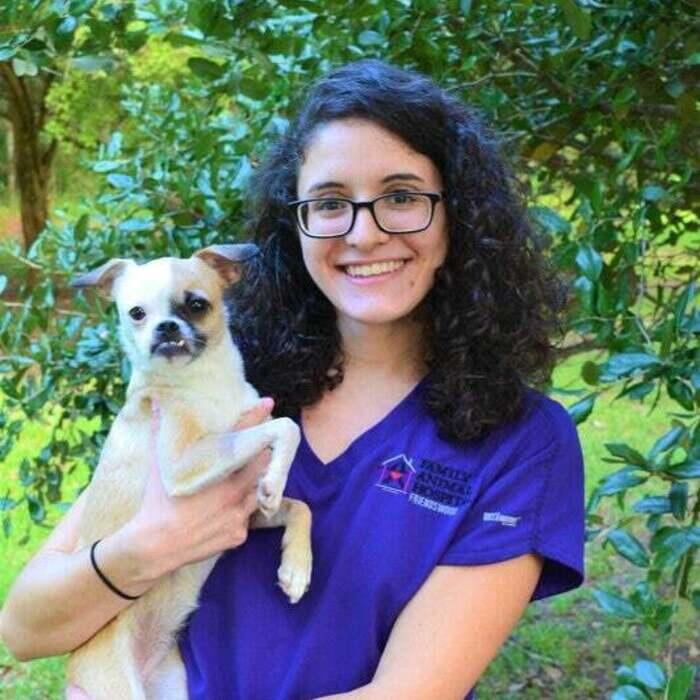 DR. VANESSA ROMANO
DVM
Dr. Romano grew up in Houston in a house full of pet including cats, dogs, turtles, and frogs. In college, she first started working as a kennel/veterinary technician in a small animal practice. She graduated from Trinity University in 2015 with a degree in biochemistry and Molecular Biology. In May 2019, she graduated with honors from Louisiana State University School of Veterinary Medicine. She has volunteered in fields clinics in Nicaragua and on Native American reservations with Rural Area Veterinary Services. Her professional interests include preventive medicine, shelter medicine, and soft tissue surgeries. In her free time, she loves traveling, knitting, painting, baking, and crafting in any way.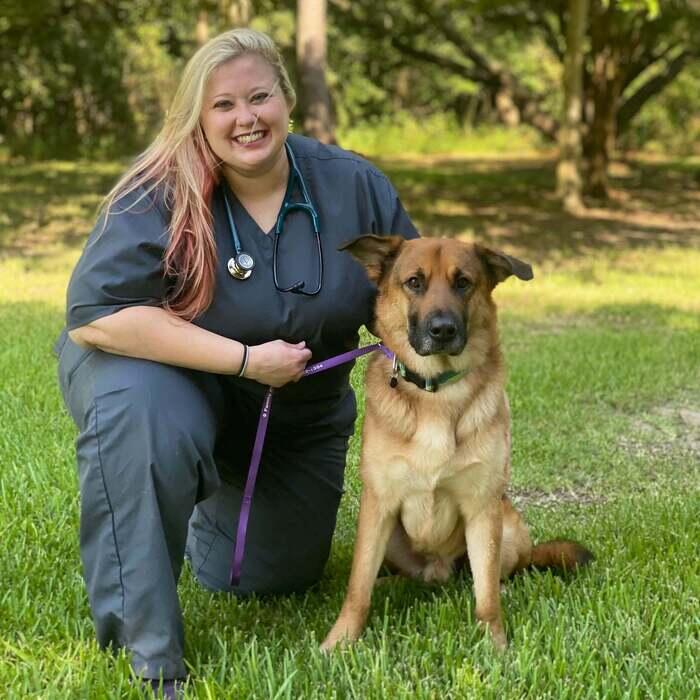 Dr. Annelise Nicoletti
DVM
Dr. Nicoletti grew up in Katy, TX and knew she wanted to be a veterinarian at an early age. She graduated from Stephen F. Austin State University in 2014 with a degree in animal science and a minor in chemistry. She then attended Kansas State University where she fostered a love of exotic pet medicine and more dogs and cats than she can count. She graduated in May of 2018 and returned to Texas to practice. Her professional interests include exotic pet medicine, shelter medicine, behavioral medicine, and dermatology. She also enjoys fostering the bond between owners and pets of all shapes and sizes. When not at the clinic, she enjoys traveling, camping, baking, and scuba diving or just relaxing. She has her own little menagerie of animals which include dogs, cats, a snake, a goat and some chickens.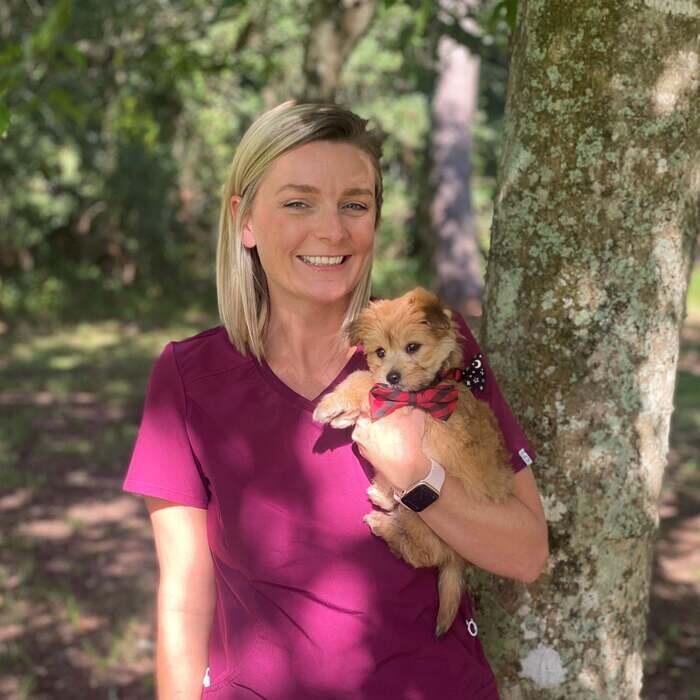 Kim, CVA level I

Practice Manager
Kim has been in the veterinary field since 2002. She enjoys being a helping hand in the healing of pets, participating in their recovery and reuniting them with their owners. She has worked with Dr. Zoo in an emergency setting and now has the pleasure of being a part of Family Animal Hospital. Dr. Zoo has a one-of-a-kind bedside manner which extends to her patients and their humans. She appreciates Dr. Zoo's willingness to help any type of companion animal when they're in need. Outside of work Kim loves attending her son's many sporting events. She also loves reading, travelling, and participating in church ministry. You can also catch her watching college football on the weekends.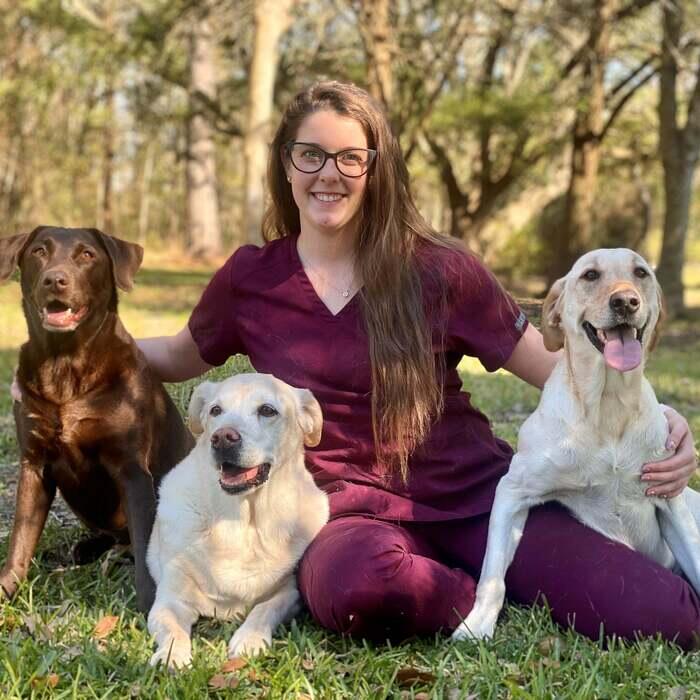 Sarah, CVA Level III
Inventory Assistant, Veterinary Nurse
Sarah joined the veterinary field in 2012. She has been with FAH since June 2016. She enjoys bonding and tending to animal's needs and building the clinic-client bond. She is currently pursuing a degree in Environmental Management, and plans to go into oil and gas industry and conservation work. In her spare time, she enjoys cooking, hunting, fishing, and being outdoors.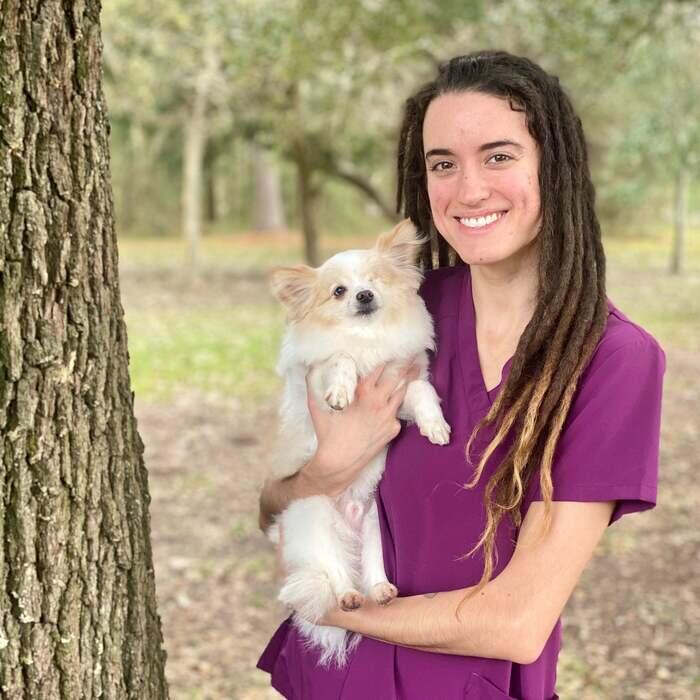 Kayla, CVA Level II
Veterinary Nurse
I have been in the vet med field for 3 years now working with Family Animal Hospital. I love taking care of all the animals that come in as well as meeting the clients' needs for every appointment. I enjoy being a technician and working on bettering myself everyday. When I'm not at work I enjoy going to concerts, doing art, playing music, and taking pictures.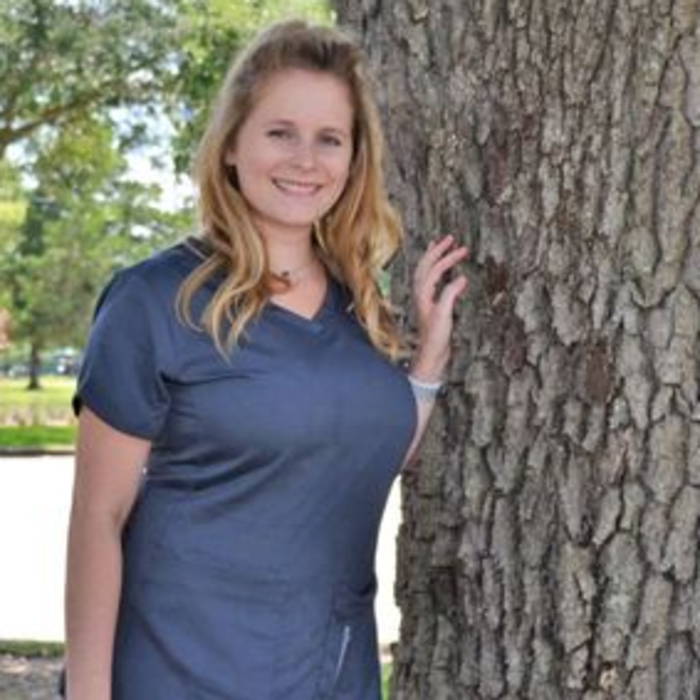 Kelsey, Veterinary Nurse
Floor Coordinator
Kelsey has been in the field since 2015. She graduated from the Vet Tech Institute of Houston in 2016 and is in the process of taking her boards. She enjoys watching all of our patients grow and building relationships with our clients. She has 2 dogs and 2 goats at home. When she is not working she enjoys sleeping and going out dancing.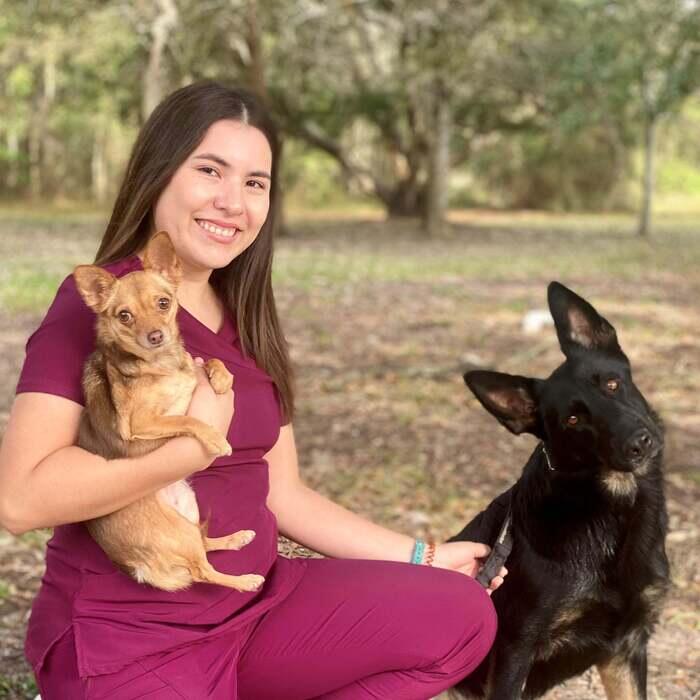 Cynthia, CVA Level II
Veterinary Nurse, FLOOR COORDINATOR
Cynthia has been in the veterinary field since 2018. She joined the FAH family in July 2019 as a receptionist. Her favorite part about working is gaining knowledge about animal care to further her experience in the field. She enjoys the company of her two dogs, Miloh and Phoebe, and of her free time she likes reading and going to the beach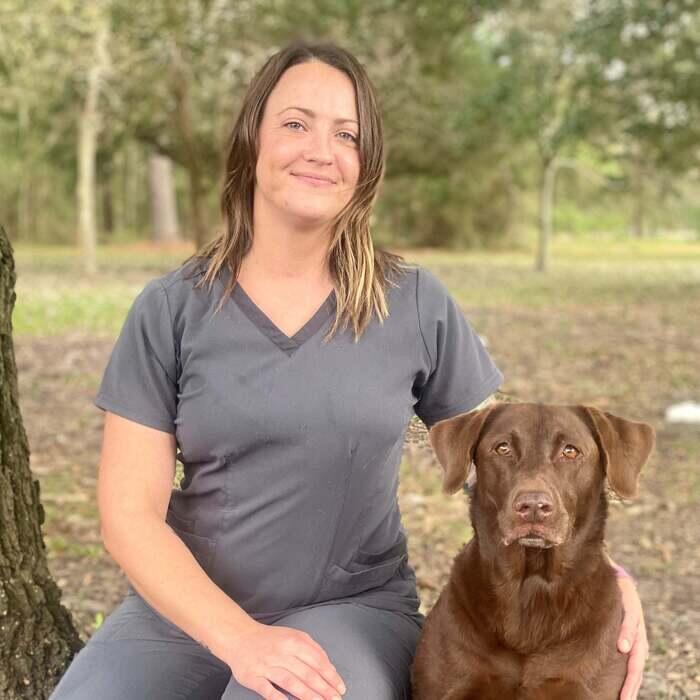 Kim P.
Veterinary Nurse, FLOOR COORDINATOR
Kim P. started working in the veterinary field in 2016. She joined our FAH family in November 2021. She enjoys playing a role in strengthening the human-animal bond, gaining more knowledge, especially with exotic animals. In her free time, she loves reading, gardening, and traveling with family. She has 3 dogs, 3 cats, 2 guinea pigs, and 2 human children.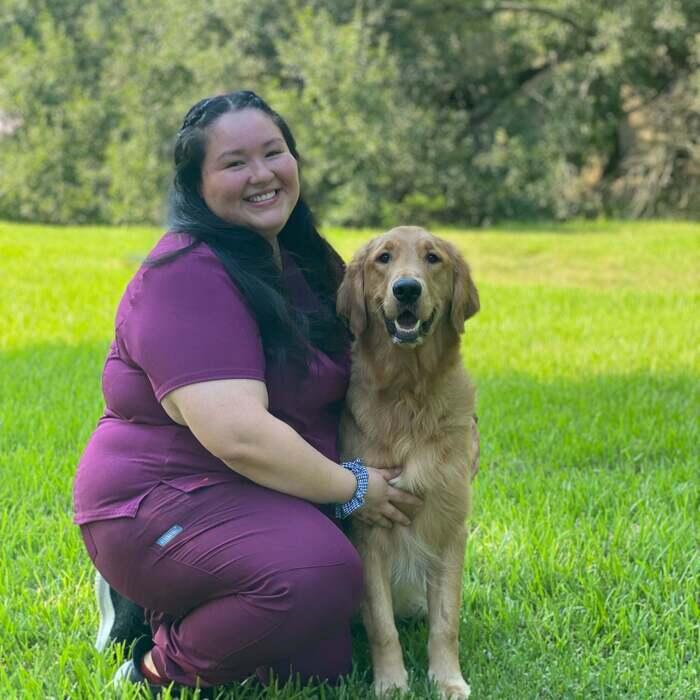 Michel
Veterinary Nurse
Michel started in the veterinary industry in 2021. She enjoys working with the different species that we see here at FAH and getting to learn more about proper care. In her free time, she enjoys crafting with her circuit machines.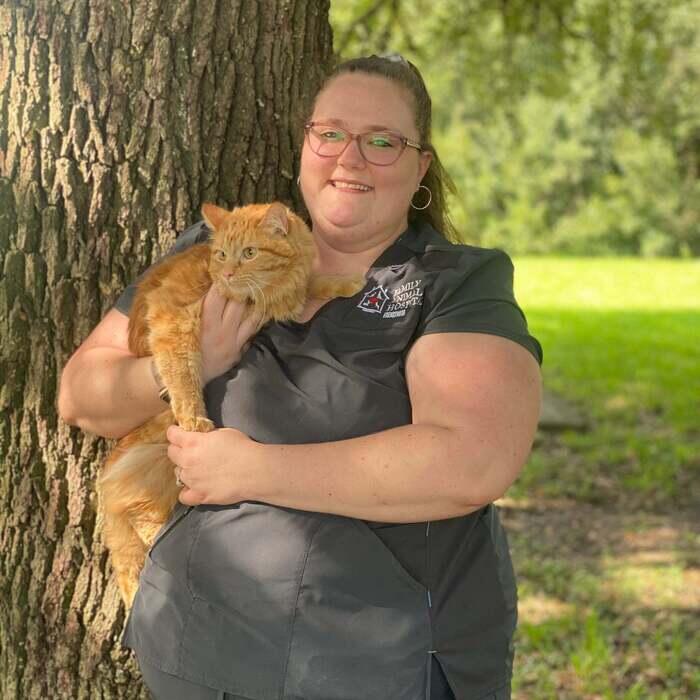 Jeanette, CVA level I
Veterinary Nurse
Jeanette first started her veterinary field career in 2007 and has always enjoyed helping animals. She has worked with Dr. Zoo at other facilities which is what brought her to work at FAH. She has a special fondness for cats and strives to give them as much of a stress-free visit as possible. When she is not working with your companion animal she is cooking, crafting, hanging out with her Great Pyrenees, or at the gun range.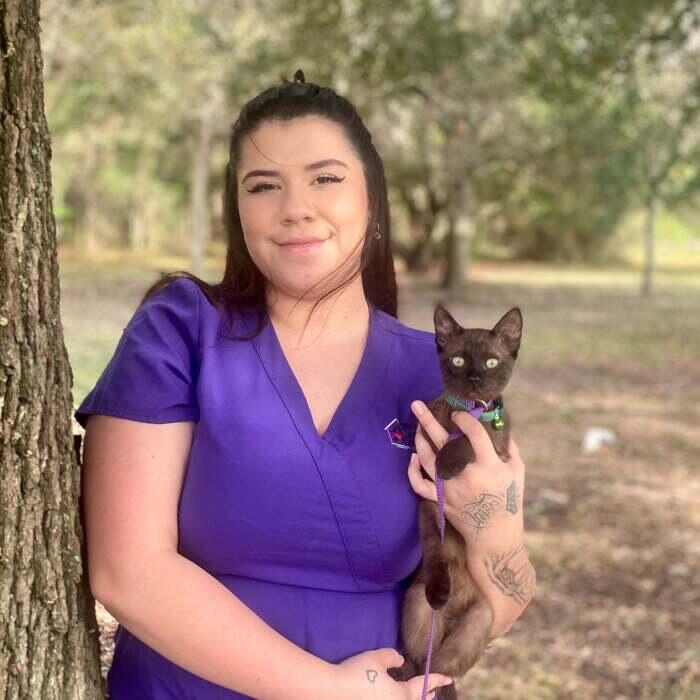 Bianca
Veterinary Nurse
Bianca started her path in veterinary medicine in 2018, joining the FAH team in October 2021. She loves helping and caring for animals knowing it brings happiness to their owners. She and her daughter recently moved from Colorado for a better change. In her free time, Bianca explores Houston with her daughter and spend some down time with her cat-Sunny.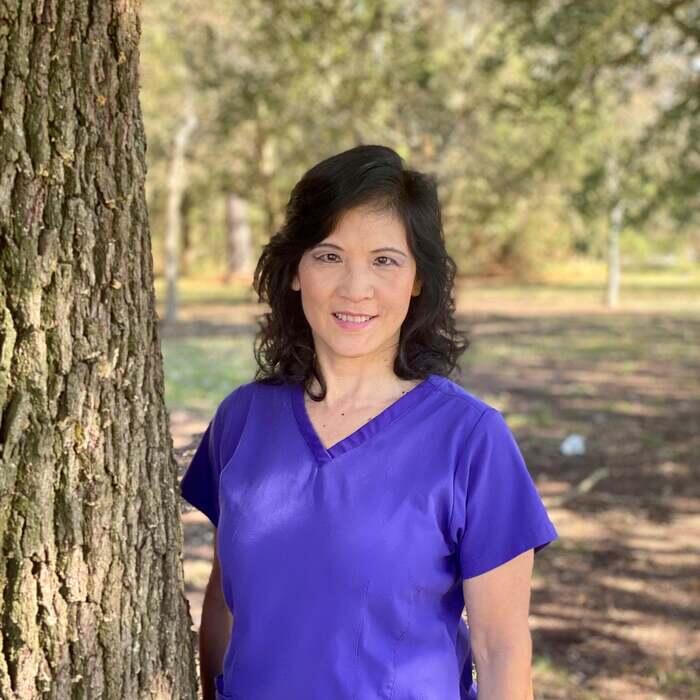 Marcelle
Veterinary Technician
I have been in the veterinary field for over 20 years. I really enjoy working at FAH for the progressive medicine and getting to work with exotics. I enjoy learning and being educated everyday. When I am not at work I enjoy spending time with my children, reading, playing sports and volunteering. My dream is to have a cat sanctuary to help with the feral cat population.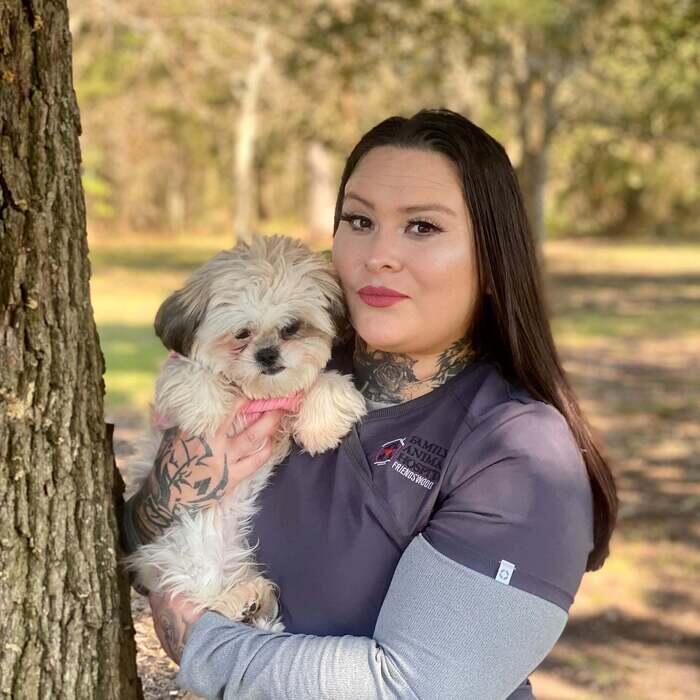 Desiree

Kennel Technician
Hello. My name is Desiree. I just started here however I do have some experience with pet training. I am excited to be a part of this team because I have always loved working with animals. In my spare time, I enjoy hiking, sightseeing and photography, particularly pet photography.